Cubist art at the Met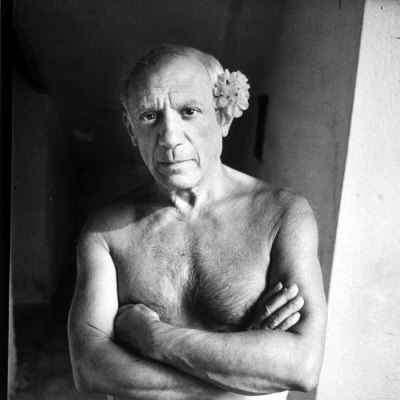 The Metropolitan Museum of Art in New York City has announced a £650m ($1bn) gift of Cubist art. This exciting donation comes from Estée Lauder heir Leonard Lauder and is considered a prominent collection of Cubism works.

Lauder, now 80 years old, wanted to gift his private collection to the people of New York. Perhaps the rest of the world will also benefit by visiting the collection or eagerly await loans to future worldwide exhibitions.

The first exhibition for native New Yorkers will be late 2014. Lauder may well add further Cubist artworks to the collection in the future. Many of the works come from the 1909-1914 period – a time of collaboration for Picasso and Braque.
There are 78 Cubist artworks in total:
33 artworks by Pablo Picasso
Highlights include:

Woman in an Armchair (1913)
The Scallop Shell (1912)
Still Life with Cards, Glasses, and Bottle of Rum: "Vive la France" (1914/15)
Pedestal Table with Wine Glasses, Cup, and Mandolin (1911)
The Oil Mill (1909)
Still Life with Fan (L'Indépendant) (1911)
and sculptures:
Head of a Woman (1909)
The Absinthe Glass (1914)
17 artworks by Georges Braque
Highlights include:

Braque's Trees at L'Estaque (1908)
The Violin (Mozart/Kubelick) (1912)
– this appeared in New York's The Armory show in 1913

Terrace at the Hotel Mistral, l'Estaque (1907)
Bottle and Clarinet (1911)
Fruit Dish and Glass (1912)
14 artworks by Juan Gris
Highlights include:

Portrait of a Woman (Portrait of the Artist's Mother) (1912)
Figure Seated in a Café (Man at a Table) (1914)
14 artworks by Fernand Léger
Highlights include:

Houses under the Trees (1913)
The Smoker (1914)
Composition (The Typographer) (1917-18)
The museum will also establish a new research centre for modern art through an endowment fund which Lauder has supported. The donated library and archive resources provided by Lauder will establish the research centre as a leader for academic research of Cubism and modern art.

The New York Met has received several gifted collections in the past. Lauder has previously donated hundreds of works of art to the Whitney Museum of American Art as well as the Met.

Mr Lauder said:
"This is a gift to the people who live and work in New York and those from around the world who come to visit our great arts institutions. The arts are a cornerstone of the cultural, educational, and economic vitality of the City. I selected the Met as the way to share this collection because I feel that it's essential that Cubism — and the art that follows it, for that matter — be seen and studied within the collections of one of the greatest encyclopedic museums in the world."
Here is a link to view some of the Cubist artworks donated on the Guardian newspaper website. There are some amazing artworks.