Hats Off to Dr Seuss touring exhibition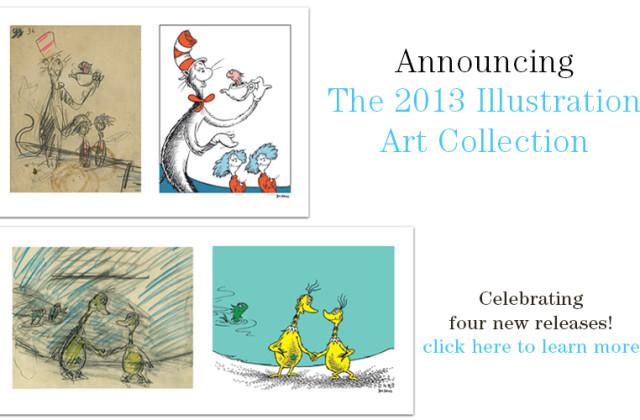 We love to travel and so too does art. One of the most quirky touring exhibitions in America this year is from the one and only Dr Seuss (also known as Mr Ted Geisel). Not only was he a wonderful verse writer for children but also a talented illustrator of his own books.

He is my childhood hero and I'm sure the childhood hero of many of you. I would love to see this exhibition but I've not had the opportunity to as yet. Let me know if you've seen it and how was it?

The exhibition is called Hats Off to Dr Seuss, organised by The Art of Dr Seuss project. It's a national touring exhibition currently in Menlow Park, California. The exhibition will tour around the USA – mostly commercial galleries – including Los Angeles, San Diego, Detroit, Denver and Washington DC until the end of 2013. The hats are touring in the old steamer trunk that Dr Seuss kept them in.
The exhibition includes Dr Seuss' Secret Art works — also known as the Midnight Paintings — which are rarely-seen Surrealist works. The Hats Collection will be shown to the public for the first time, thanks to Mrs Seuss (Audrey S Geisel).

Audrey and Ted Geisel would frequently hold dinner parties in which guests were required to wear hats — often from this collection. This is a great opportunity to explore and celebrate the artistic life of the man who brought us The Cat in the Hat. But why the tour and why now?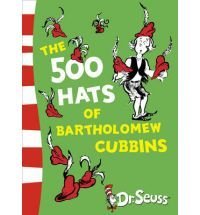 It is the 75th anniversary of Dr Seuss' The 500 Hats of Bartholomew Cubbins book. Dr Suess is an icon in America and very well-loved all over the world. He was also an extensive traveller himself and wrote the ultimate travel book in Oh, the Places You'll Go
.

If you'd like to purchase Seuss artworks, you can buy them through the Chase Group. Prints and sculptures can be bought from Seuss-authorised galleries through The Art of Dr Seuss project.
"Every one of his books is incredibly simple, some with just three hundred words inside. But the ideas stick with us, and even more powerfully, push us to take action, to embrace opportunity, not to merely watch and wait." – Seth Godin