Frida Kahlo at Botanical Gardens New York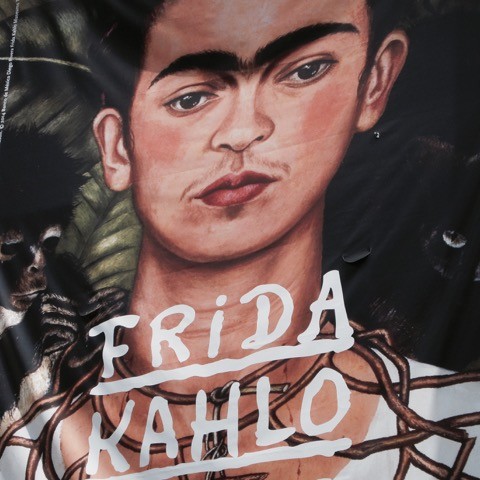 Frida Kahlo at the Botanical Gardens, The Bronx, New York
May 16 — November 1 2015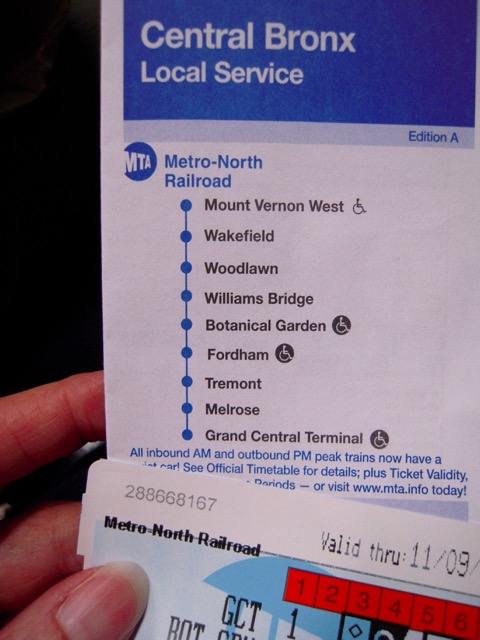 It's easy to get to the gardens from Midtown Manhattan, just take the train from Grand Central Terminal in Midtown and you're right there within the hour. I took a trip in the tram around the gardens to get my bearings before visiting the exhibitions.

Frida Kahlo: Art, Garden, Life
Frida Kahlo's Garden in Mexico, in her family house which she later shared with Diego Rivera, is re-imagined here inside the Enid A Haupt Conservatory. The house known as Casa Azul, or the Blue House, has now become a museum to Frida Kahlo in Coyoacán, Mexico City.
This glasshouse has been beautifully transformed into the artist's garden using traditional colours and plants of Mexico. The exhibition explores the influence of plants, colour and ancient Mexican culture on Kahlo's own artworks.

---

There is also a chance to see a recreation of the artist's studio which has been placed within the garden (Kahlo's studio did overlook the garden at Casa Azul – perhaps as inspiration). There was also a scaled down version of the Mexican pyramid used to house Diego's collection of native Mexican art and pottery.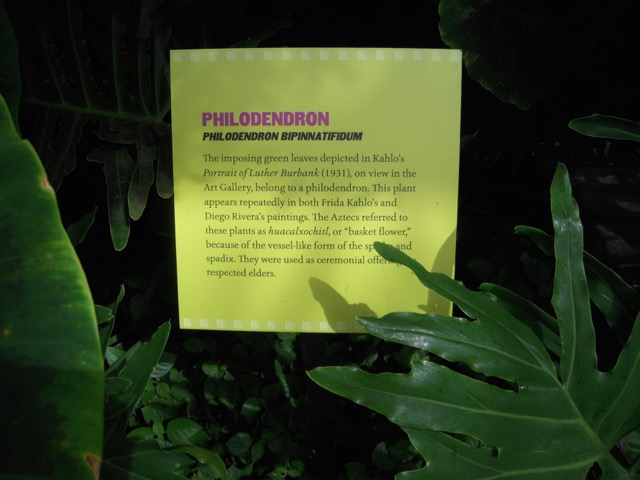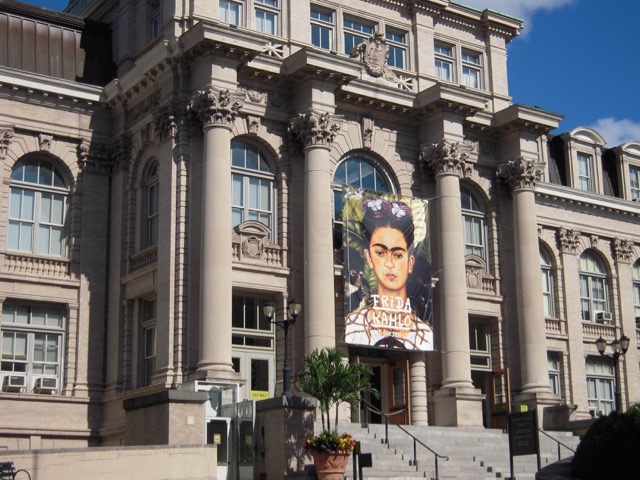 Mertz Library and Gallery
Moving on to the exhibition, fourteen original paintings and drawings from Kahlo are on display as well as contemporary artworks inspired by the artist. The artworks show how botanical imagery inspired her artistic life. Artist-in-residence Humberto Spíndola re-creates Kahlo's self-portrait painting The Two Fridas (1939) in three-dimensional paper dresses.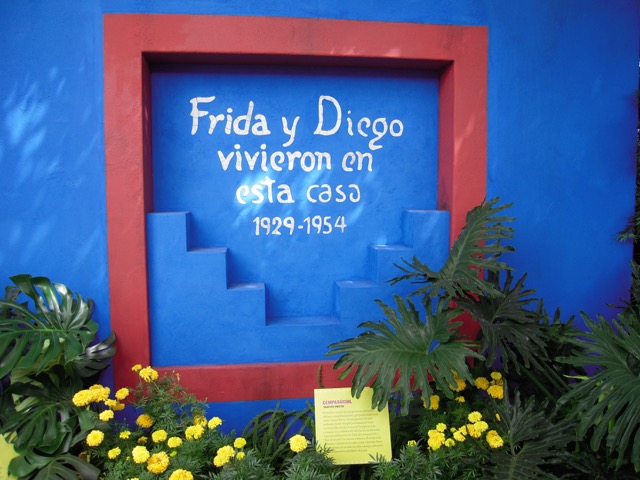 One day I would love to go to the real Casa Azul. Have you been there? I would love to read about your experience in the comments.